The Unfair Advantage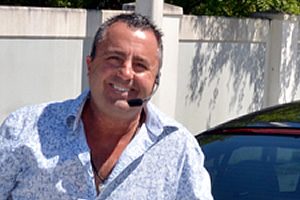 Over the years I have seen so many disappointed people, either with their RV or boat, their dealer or the service. It seems as though every dealership breeds chaos but we've changed all of that. It's so exciting to see the looks on our customer's faces when they experience enthusiasm, knowledge and confidence that they have chosen the right service center.
By working with RVTECH & Marine, the keyword is anticipate. Rather than plan your vacation, you can actually shape it.
Cell-Phone Free Work Zone Optimizes Safety
Here at RVTECH & Marine there is no use of mobile devices during work time, our "Cell-Phone Free Work Zone" is very strict due to the safety of our customers and their families. We work with propane, electricity and other means that, if distracted, a life-changing step could be missed.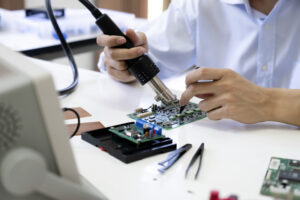 We are not in the business of taking risks, we are in the business of creating safety. That's why we give our technicians and staff ample break time so when they are on the clock, they are on their A+ game.
When your RV is being moved there are 3 to 4 technicians around all 4 corners with walkie talkies communicating and watching so no damages occur. This is just one sliver of the safety actions we take daily.
Which is why you can have the greatest peace of mind knowing that your RV and your family's safety is truly in the best hands.
"My outcome is to be the best I can be for you, there's no such thing as perfection; here at RVTECH & Marine, we strive to be Outstanding."