Inverters
Tired of needing to continuously plug in and persevere through the noise and vibration of a generator?

Not to mention the price of Gasoline, Propane and Diesel fuel?!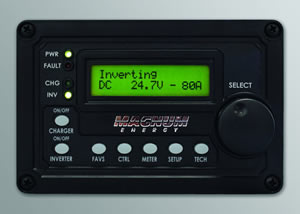 Inverters are your convenient solution! An absolute must-have, inverters
allow guests to operate a microwave, coffee pot, toaster, charge appliances, like
phones and laptops and videogames for the kids without the labor of starting the generator.
Instead, these powerful units allow you to have it all-convenience, dependability, and exceptional performance. Have a breathing machine or use your computer for important documents? Don't risk the ramifications of a power outage. The piece of mind you will gain is indescribable!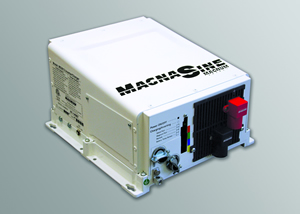 This protection for your family has multiple reliable charging options available, from engine charging in motorhomes to tow vehicles charging in travel trailers. Models vary, depending on your specific needs and usage, from small inverters to pure sine-wave models.
Even more! Advanced models have a (Search Watts Function). What does this mean for you?A  RVTECH will set your inverter's remote system up to only turn on when it sees a certain amount of watts being requested; generally set at 5 watts.A  This saves you money because you preserve the stored power in your housebatteries, until an appliance requests more than 5 watts', then the system kicks in and turns on.A  When that appliances turns off, the system returns to normal. Pretty sweet huh?!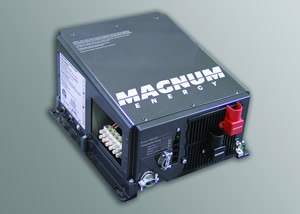 Want more? RVTECH can add an auto generator start to the system so when it
senses the batteries are getting low, it automatically starts the generator and re-charges the batteries! Saving you time!
Installing additional batteries is a sure way to increase how long you can dry camp or invert.A  For the purpose of inverting, RVTECH can use Trojan 6-volt batteries wired in series, generally a bank of 4 or 6 will do the trick.A  Call RVTECH today and learn how your Magnum authorized service center can connect you with your customized solution today.
PROS: Ultra-quiet operation, no need for generator-except to run roof top air conditioners, exceptional and reliable service, no more power outages, multiple reliable charging options, advanced models have a (Search Watts Function)!