RV Solar Panels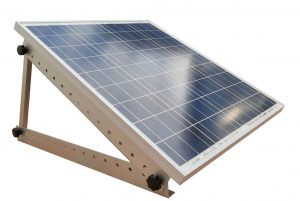 Tired of being bored at night when dry camping or your children complaining when your power source runs dry?
Hate when you are in the middle of a great flick and your power runs out?
Wouldn't it be amazing to be in complete control of your enjoyment and energy resources for virtually as long as you want it?
RVTECH & Marine has your RV Solar Panel solution!
Let RVTECH & Marine take your enjoyment to the next level with RV solar panels, the most versatile and efficient energy source on the market!
There is truly no other power source like it! This free and renewable energy is perfect for state parks whose use of generators is limited to specific hours of the day.
Self-contained?
Stay entertained! Want more?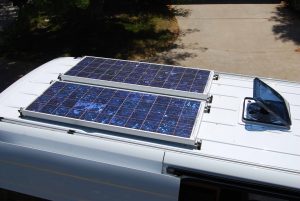 Did you know that the stored power that was free from the sun, is now being used to run 12 Volt appliances for free?!
Or it can be inverted to run 110 volt appliances, like house style refrigerators, when dry camping and even when in transit even if its in a travel trailer or 5th wheel!
Eliminate the need to drive down the road and start the generator for power, or the need to run that refrigerator on propane to keep the food cold.
Solar power is the answer!
RVTECH & Marine offers many styles and applications to fit your needs!
Stay happy and entertained at any hour with 110 Volt power supply for microwave, internet use, and videogames, TVs, coffeepot, toaster, phone and computer chargers, video players, basically anything, with the exceptions of high consumption appliances like electric water heaters, and roof top air conditioners!
Because there are no moving parts, maintenance is effortless and operation is completely quiet! Can you see how easy this is?
Take advantage of this attractive investment today!
---
PROS: Effortless maintenance, completely quiet, the most renewable and cost-effective power source on the market, perfect for self-containment and state parks, initial investment will more than pay for itself over and over, and we can even remove it and install it on a new vehicle!