Satellite Systems
Tired of having to wait to enjoy your favorite shows?
Want to have 24/7 enjoyment even while youre driving?
Pure satellite entertainment is the only way to go! TV antennas are an inconvenience of the past. Let RVTECH evolve your enjoyment and accelerate you into the future with the latest and greatest satellite offerings! Enjoy what you want, when you want while driving, tailgating, or camping! Whether youre looking for motion tracking satellite systems or standard stationary systems, RVTECH has the best set up just for you!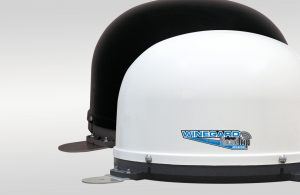 Let us install a new hi-def system, from Winegard and pull true HD signals. Call RVTECH now and see what we have for you, from Direct TV to Dish network… the possibilities are endless! TV like home, wherever you roam!
RVTECH is your authorized Winegard satellite service and installation center.
PROS: 24/7 entertainment, hi-def resolution, true HD signals, motion tracking satellite and standard stationary system options available