Blue Ox Towing Systems
Want the convenience of towing your vehicle without the nuisance of space-hogging tow dollies or trailers?
Hate the jolt as your slowing down to stop? BRK2012-2Everyone knows maneuvering windy roads and parking lots is much scarier in an RV than a car.
Leave the unknown behind and drive with confidence.
Enjoy the convenience and accessibility without sacrificing space. With the strength of an OX and the beauty of a stallion, the Blue Ox towing system is your one and only dependable towing solution.
Delivering superior performance every time with minimal effort on your part, let the Blue Ox do the strenuous work for you while you enjoy your journey to paradise!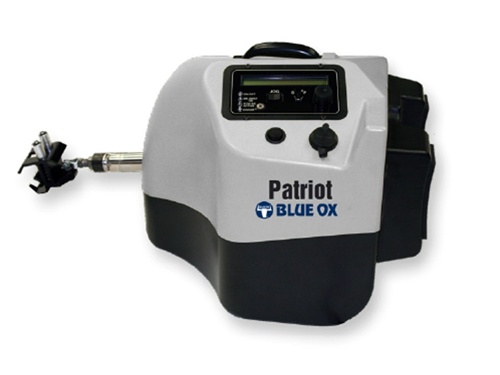 RVTECH will supply and install your brand new system, two bar, braking, and lighting to get you back on the road fast!
Featuring a state-of-the-art Patriot braking system that sits on the floor of your car and grabs the brake pedal, you'll receive the safety and comfort you deserve while braking your towing vehicle.
Receiving its power from your cars cigarette lighter or accessory port, calibration and setup is a breeze!
The Patriot braking system works hard delivering proportionate braking so you don't have to dread the obnoxious jolt, costing you expensive damage to your brakes.
A wireless remote control gives you the monitoring access and braking control you crave without the hassle of messy wires.
RVTECH is your one-stop solution for all of your towing needs.
The Blue Ox Towing System attaches to the front of automobile and features a unique quick sleeve disconnect system that is both easily removable and simple to take apart.
Come on in, let the experts equip you with everything you need to start towing and get going!
PROS: Strong, durable, superior performance, minimal effort, unique quick sleeve disconnect system, simple to remove and take apart
You Will Also Like:  Trailer brakes, Suspension and Towing Suspension Upgrades