Collision Auto Repair Center Ft. Myers
"Licensed Collision Auto Repair Center for all Vehicles"
We accept ALL insurance & extended service contracts
We service cars, trucks, buses, golf carts, RVs, boats, trailers and more!
Dealing with the aftermath of an accident? Want it repaired like new but don't want the hassle of spending more than you should?
What if you could have your vehicle repaired better than new at a price that saves you up to 25% of what you would pay at a dealer?
RV collision damage can be stressful and daunting.
Great news! RVTECH & Marine is now a Licensed Collision Auto Repair Center, equipped to transform your despair into exceptional repair. 
We service virtually all vehicles including RVs, buses, boats, trailers, cars, trucks, golf carts and more! 
One step into our modern facility and you will instantly be greeted with friendly faces, expertly trained staff and refreshments.
An approved repair facility that accepts all extended service contracts and insurances, you will immediately know you're in the right place.
Sit back, relax and let us take the weight off your shoulders!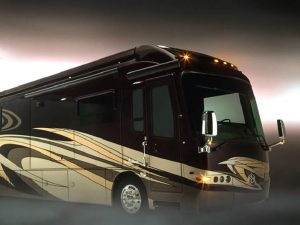 From paint and graphics to body work and collision, you will quickly see the endless possibilities for repairing your vehicle. With expertise in fiberglass replacement and body part replacement, you will receive nothing short of perfection.
Accidents happen. You can't change the past but you can control your present & future. Our expedited repair and flawless customer care make it easy to get back on track, even better than before.
An expert in exceptional repairs, RVTECH & Marine will give you the gift of a fresh start. Make the right choice today. All you have to do is say yes and RVTECH & Marine takes care of the rest. The only thing standing between you and your fresh start is a phone call. Call today. You'll be so glad you did!
You Will Also Like: 
Commercial and Custom Coach Work
Boat Repair, Equipment & Accessories