Golf Cart Service, Upgrades & Customization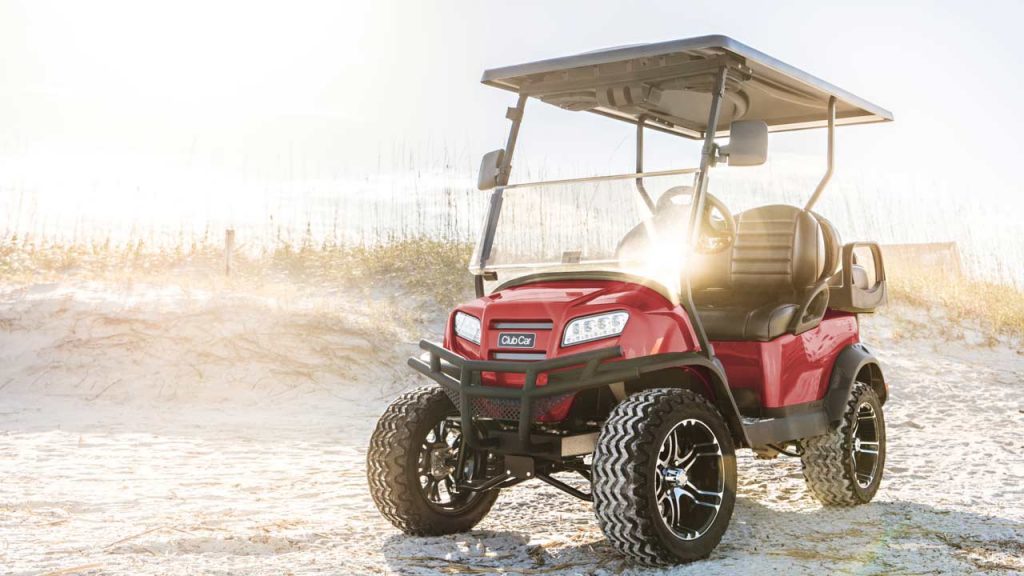 Golf Cart Service
A well-maintained golf-cart = peace of mind. Electric and gas golf carts require regular check-ups and service so you can reliably get to where you want on time, safely and without worry. A good life is where you have professionals in your corner to give you the certainty & safety you require in order to have the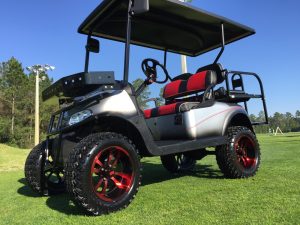 freedom and fun you desire. At RVTECH & Marine, we want you to have the good life. That's why we take care of the diagnostics, maintenance & repair for you. From routine check-ups to replacement and everything in-between, you've come to the right place!
Oil changes
Lubrication and fluids
Electric golf cart diagnosis and repair
Golf cart engine replacement
Brake maintenance and repair
Controller accelerator replacement
Tires
Charger diagnostics
Battery low test & replacement
Fleet maintenance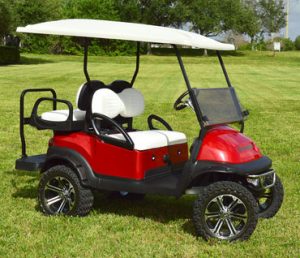 Golf Cart Upgrades
Why settle for boring factory-grade accessories when you can upgrade to the best on the market? Imagine your next drive with the enjoyment of your favorite song on your new audio system & Bluetooth speakers, the freedom to travel off the road with all-terrain tires, the convenience of your cold-beverage cooler keeping delicious drinks cold for you, and the laughter and smiles that accompany your added guests with flip seats! Life is too short to settle. Upgrade today!
Roof solar panels
Audio systems
All terrain "meaty" tires
Fender flares
Battery boost
Brush guards
LED light kits (light bars, spotlights, headlights, taillights)
Cold beverage keeper
Flip seats (extra seating in the back + flat seating for carrying items)
Bluetooth speakers
Golf Cart Customization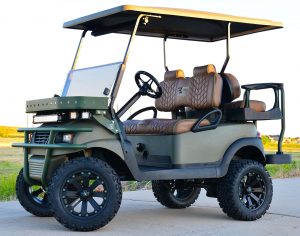 Your golf cart is so much more than just a means of getting around. It's a reflection of you. Nothing is more pleasing than when a vehicle fits your personality and desires like a glove.
Love the color of your RV or car? Get your golf cart painted to match! Want the reliability of keeping your items and yourself secure in any weather? We will install a beautiful enclosure for you! Or how about the safety of a windshield? Yes, we've got you covered!  At RVTECH & Marine, your golf cart can be customized for ultimate comfort, ease and luxury. Life's too short to not have everything you want. Customize your golf cart to the ultimate experience today!
Paint to match any vehicle
Slide over the top enclosure
Windshields
Schedule today! (239) 768-2410